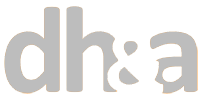 About us
dh&a
dh&a, a leading Architecture and Interior Design firm based in Hubli, Karnataka, India, was established by Deepak Hiremath in 1994. The firm headed by Deepak Hiremath, create a versatile body of work ranging from architecture and interiors of residences and corporate offices, Institutional and hospitality spaces. Dha's distinct style, versatility in design concepts and use of locally available materials has rendered many clients ranging from Government, Semi government, Private and Corporate Sector to Individual house owners. DH&A's work was published in the Inside Outside Magazine in 2007 and has also won the Saint Gobain & The Economic Times Smart Green Award in the "Living Places Homes – Architecture: Individual Homes" Category. Several other projects were featured and published in the newspapers.
dh&a is dedicated to the creation of compelling, flexible, and cost effective design solutions that directly respond to the needs of our clients. Our programming, design and project management processes provide the basis for providing an extremely consistent level of service. The definition of successful design, regardless of the project scale, extends beyond creating visually compelling design solutions. Our ability to deliver a wide variety of projects resides in our commitment to respond effectively to diverse budget, schedule, and efficiency goals, while exceeding our client's expectations for design excellence. Our full-service architecture, planning and interior design project teams, are configured to provide a consistently high level of service across all phases of a project.
Founder & Principal Architect
Deepak Hiremath received his Bachelors in Architecture from Karnataka University in 1993 and has been the Founder and Principal Architect for DH&A ever since. Deepak's eye for design concepts and expertise in construction technologies has enabled interpreting the firms' vocabulary in new and innovative ways.
1
Landscape Consultants
Eco Inspace , Bengaluru.
2
3d visualization and animation
Specular Computer Graphics, Bengaluru.
3
Structural Consultants
Mr. Vinay Joshi, Sirsi.
4
Structural Consultants
Naik Associates, Bangalore.
5
Green Building Consultants
Serglobal , Bangalore.