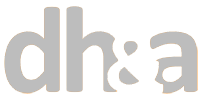 Office Spaces
Project details
N S Nayak Office @ Hubli
The site is located in Hubli in a growing mixed use area which accomodates both residential and commercial zones. The site is segregated into 2 zones, the built and the landscape zone. Vaastu plays a major role in spacing the areas and the entrance which is located towards the northwest of the site.

The design concept is unwrapped by using practical and simple approach towards the site. There are visible nodes created to distinguish between spaces designed. When the approach is simple there are few underpinned nodes considered. Creation of neat and crisp lines are infused with design creativity "To create a building which has life and underpinned visible order".

The elevation of the building is a culmination of coplanar surfaces and the trees in the site act as a shading device to the front facade that cuts down a lot of heat entering into the building. The main feature of the landscape is that it acts as the welcoming feature to the entire site.
Contact Us