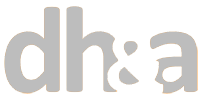 Residential
Project details
The Aravind Bellad's House
The site is a farm located in Belligatti village in the district of Dharwad. With its lush green surroundings and mango trees around, the client required a farm house which could blend with the nature and which could give a sense of oneness with mother earth.

The approach to the design revolves around the same concept. The proposal was to provide more open spaces so that one could connect with the nature around to embrace the warmth and be in harmony with the surroundings.

The design follows the balinese style of architecture with a thatch roof, the living area basically has no walls and it opens onto the landscape around. Abutting the living room is a water body that gives a sense of calmness and adds charm to the natural beauty of the farm. The water body also separates the kitchen and the lounge from the living room. The lounge in the ground floor hosts an attic space above it so that one can have an overview of the entire farm.
Contact Us