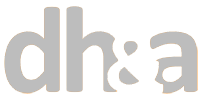 Residential
Lake Side Villa @ Khandala
Project details
Lake Side Villa @ Khandala
The site is in Khandala, Alibaug district. A rocky east-facing slope, growing forest trees, descends to the vast lake. The house is designed as a place to meet and spend time together for a multigenerational family. The plan investigates how architecture can be actively used by the inhabitants to moderate between a collective experience and individual privacy.

As the home owners like to entertain, a separate building houses a space for entertainment and parties, and a swimming pool lets people cool off on a hot day and also merges with the lake to create a infinity pool effect.

Off the living/dining room is a pergola that follows the steel grid lines of the roof, creating the feeling that the house extends itself, mixing outdoor and indoor spaces.

All specific, functional spaces are large, and gathered around a large living room that opens to the magnificent lake view. The sleeping alcoves and bedroom are intimate spaces that can be closed or opened to the common central space with simple sliding glass . The building's interiors are white & concrete , leaving room for the changing light and colours of the day, seasons and landscape.

The planning of the house is parallel in plan.The landscape courtyards run parallel to the house giving it a feel of individual house accentuated by greenery. Thick LandscapeEncompasses the built environment. The connecting courtyards with landscaped spaces act as transition spaces.

Sustainability is made up of many facets, from building materials to the use of renewable energy sources to design that strives for efficiency and harmony with the surrounding environment.
Contact Us