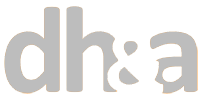 Residential
Project details
Villa @ Hubli
The requirement for a contemporary house paved the way for this elegant looking, modern bungalow for the melligeri couple at Hubli. Situated in a residential area, the design demanded to be different from the other houses around in every aspect.

The sloping roofs were the game changer. Different levels were created in the roof line to achieve the massiveness and a sense of growth in the design evolving from the car shed at the entrance. The boundary wall and the tensile roof in the garden area were designed to compliment the roof structure. The colours for the exterior had to be on the lighter shades to bring in the subtlety to the building.

As the exterior itself stands out in its class, the interior has its own pattern of language in elegance and luxury.

Each space was meticulously designed as per the client's taste of colour, texture and pattern. The design follows a repetitive concept more like a reflection of the ceiling on the floor or vice versa, which in turn takes care of the balance and symmetry and appears pleasing and elegant to the eyes. The interiors speak of the luxury and poshness that one always desires for.

The teak wood doors and windows, italian marble for the flooring and the colour and texture of veneer selected blend in to make spaces grandeur. The elegant looking furniture were carefully chosen according to the design and imported to decorate the home as a luxurious dwelling.
Contact Us